How to Make a Hurricane Evacuation Plan for Your Family
1/17/2022 (Permalink)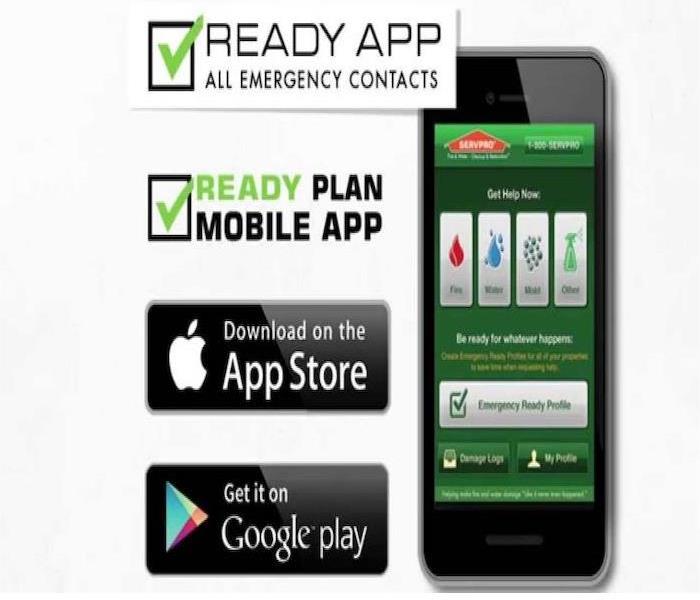 SERVPRO Emergency READY Profile® contains critical facility information to help speed up response time.
Prep an Emergency Contacts Sheet
Every family member should have an emergency information sheet that compiles the phone numbers of every other person in the family as well as neighbors and out-of-state friends or relatives who might be the central point of contact.
This list should include:
Phone numbers and email addresses of every person in the household
Phone numbers and email addresses of emergency contact friends or family outside of the household
Contact information for medical providers
Contact information for veterinary services, should you have pets
Contact information for where you plan to stay until the storm has passed
The Federal Emergency Management Agency (FEMA) has a handy reference sheet for adding emergency contacts and meeting places in a Family Emergency Communication Plan. Download the PDF from Ready.gov for step-by-step instructions for making one.
Have Your To-Go Bag Ready
When you evacuate, you won't be leaving empty-handed. You'll need an emergency bag ready-to-go so you're not wasting time packing one when time is of the essence.
This should include:
Enough food and water to last for at least 72 hours
Clothing for the next 72 hours
Battery-operated radio, flashlight and lanterns— along with plenty of extra batteries
Extra keys for your home and car
Cash to tide you over if banks are closed or ATMs are not working
Medical supplies, including two weeks' worth of any prescription medication along with over-the-counter remedies you might need
Important papers and documents like insurance papers, birth certificates, social security cards, etc.
First aid kit that includes personal hygiene items, plus hand sanitizer and disinfectant
Don't Forget Your Pets
In an emergency, you also want to provide for your four-legged friends. Prepare a pet evacuation kit that contains food, bottled water, food dishes, medications, cat litter and pans, medical records and anything else you might need to keep your pet comfortable for a few days like special medications.
If you evacuate your home, take your pets with you in a carrier or on a leash or harness to prevent them from escaping in fear.
Not all shelters can accommodate pets, so have a backup plan to keep them safe if you cannot care for them.
Establish Emergency Meeting Places
When is imminent, make sure your family can agree on two prime meeting locations:
Indoors. Choose a small interior, windowless room on the lowest level of your home to congregate with your family. It's here you can double-check you have all your supplies and evacuate as a unit.
Outside your neighborhood. Should you or part of your family be out and about when an evacuation order hits and it's not safe to come home, it's helpful to agree on one meeting place like a grocery store parking lot, a community center or another friend's home. The persons who are home should know where everyone's emergency supplies are and grab preparations for those waiting from a distance.