How We Clean Smoke Damaged Jewelry in Eastern Honolulu
10/31/2021 (Permalink)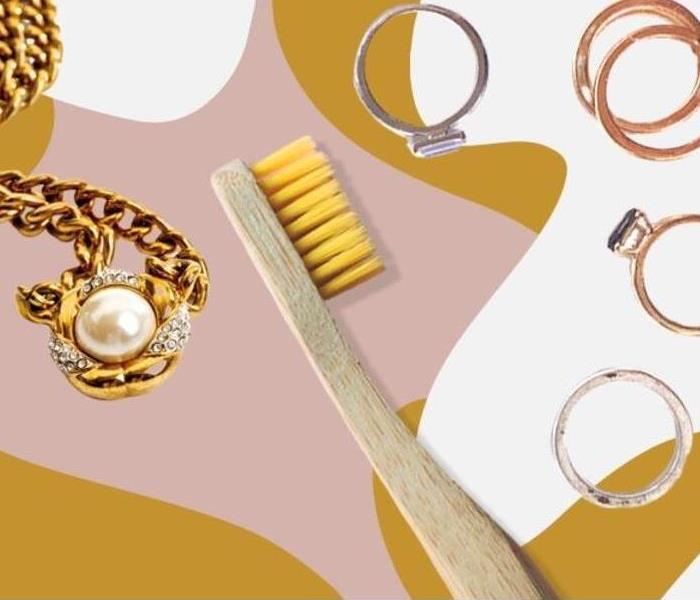 No one likes to clean after a fire takes place, the worst thing about fire damage is the smoke damage that exponentially affects more than the fire itself. Soot and smoke is acidic and corrosive, it is not good on anything especially jewelry.
Our advanced technicians know how to clean any and all goods or materials because we have many IICRC certified individuals. IICRC is the Institute of Cleaning and Restoration Certification; this is a nonprofit organization that works on setting standards for the restoration industry. All SERVPRO franchises use IICRC programs to get certified and it is trusted in the remediation industry. The IICRC continuously works on better techniques and finding more ingenious ways of cleaning for businesses to adopt and lead in the industry.
That being said, there are a few ways for cleaning jewelry after it is affected by a fire- even though it looks like nothing is on goods soot can still be present.
Dry cleaning- uses microbial dry wipes or also dry sponges that absorb particulates. This is occasionally used for pre-cleaning wet cleaning but only if the case is extreme. If there are particulates flaking off jewelry.
Wet cleaning- this is the use of towels and cleaning spray, our sprays are always EPA-grade and pet, human friendly. This is when particles are relatively easy to dry and mostly is used when jewelry was in the same area or near the affected damaged area.
Foam Cleaning- this is a softer treatment that comes from an aerosol canister that dispenses solvent via foam. We exclusively use microbial towels- but for projects that need foam cleaning it is crucial.
Immersion Cleaning- Uses an ultrasonic cleaner that coagulates dirty molecules, even oxidization regardless of soot issues.

Immersion cleaning is the best way of cleaning metals, jewelry especially. The cleaner is a big tub of solvent, we leave jewelry in there for a longer amount of time than other things because metal takes a longer time to clean.
We handle precious metals all the time, and can also keep a tally of your goods that you can also keep track of. As always SERVPRO of East Honolulu is here to kokua for our community, commercial, residential- we treat all business the same. Call us with any questions, comments, or concerns at (808)395-9545.