The Dangers of Lithium Batteries, and the Simple Tricks to Prevent It.
9/15/2021 (Permalink)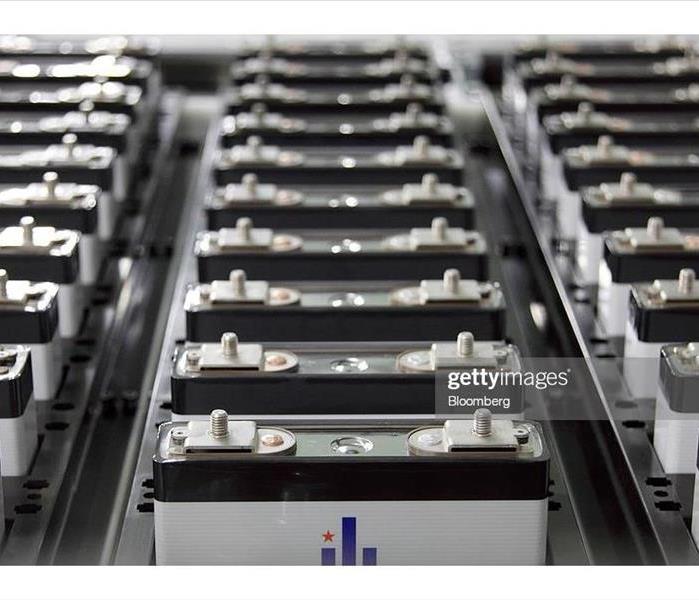 Lithium is more than just a metal that you read about in your freshman chemistry class, it is an excellent conductor that enables many of our common household items today.
The lithium battery, and the lithium-ion battery are conventionally used in almost all refillable battery systems or electronics that charge. Lithium charged cells are known for giving ample energy for a good amount of time, powering conventional tools like alarm clocks, toys, and virtually all remotes.
There are a few differences between lithium batteries and lithium ion batteries. The main being the ability to recharge such lithium-ion batteries. These are secondary cells that have the ability to hold a charge and continuously give charge to the devices in which they enable.
Both store energy releasing it in controlled amounts, which is the reason why lithium charged devices are so appeasing and are literally powering everything. Although, they are used due to the simplicity of their nature; there are health concerns that arise with any kind of electrical conventional tool.
What concerns do Lithium Batteries cause to arise?
There are always concerns when it comes to running electricity, the transference of energy or other moderately risky practices that are now our everyday life.
When you wake up you look at your cell-phone, turn on a light, take a shower, which all use some type of electricity, and thus energy.
Because we used battery fueled tools and mechanisms so frequently it is important to understand some of the innate dangers they possess. The most dangerous health possibility is if a battery short circuits or the overheating of the controlled systems within the batteries; which can also cause short circuiting.
This is especially a concern with lithium batteries as they do tend to overheat from copious common realities.
Such as a hot some day, overheating from outside temperatures and even from overcharging- that still exists and is ever more an issue as we increase the energy intake a electronic can handle. When any exposure to heat incurs this causes the battery to create an equilibrium within its system causing it also to release heat.
This heat can result in internal and external damage to your electronic goods. This has been seen in recent years with the Samsung galaxy phone series and various hoverboards that have since gone viral on the internet.
Which is the reason why you can not check them in your bags when flying, or send them in the mail. They are very dangerous and more sensitive to heat than other traditional metals.
As it follows it is important to maintain the battery system when it comes to lithium batteries. Ensuring that they don't overheat, whether that is over-use of electronics or the innate temperature outside.
Here in east Honolulu it is especially important for consumers of lithium batteries to be aware of where their electronics are. It is consistently hot throughout the year making your batteries more prone to wear and tear.
Make sure to not leave your lithium powered devices in the car for too long, heat stays trapped in a car. Thus, it is important to make sure one does not expose their goods to this kind of heat for a long duration of time. It is also important to be charging your devices with reliable cables, occasionally some cheaper quality charging cables are hazardous. When they are sourced from reputable companies they tend to decrease the chance of catching your device on fire.
Using lithium ran batteries does not have to be a consistent danger. They are generally safe when used properly, this can be done simply by reading the manuals of devices that contain lithium batteries. But, on the off chance that these batteries do catch on fire- because disasters happen when we are least expecting it. SERVPRO of East Honolulu is here for a peace of mind.
Contingent on fire damage happening due to lithium batteries or for any fire source, call (808)395-9545 right after you call 911, and your insurance. We boast numerous qualified technicians who deserve their job and are consistently praised for a job well done.
SERVPRO of East Honolulu also does commercial and private properties alike, we do not discriminate on jobs. Because natural disasters also do not. And when it is all said and done SERVPRO of East Honolulu will make it "Like it never even happened."