Commercial Businesses Trust SERVPRO of East Honolulu For a Professional Clean
7/13/2021 (Permalink)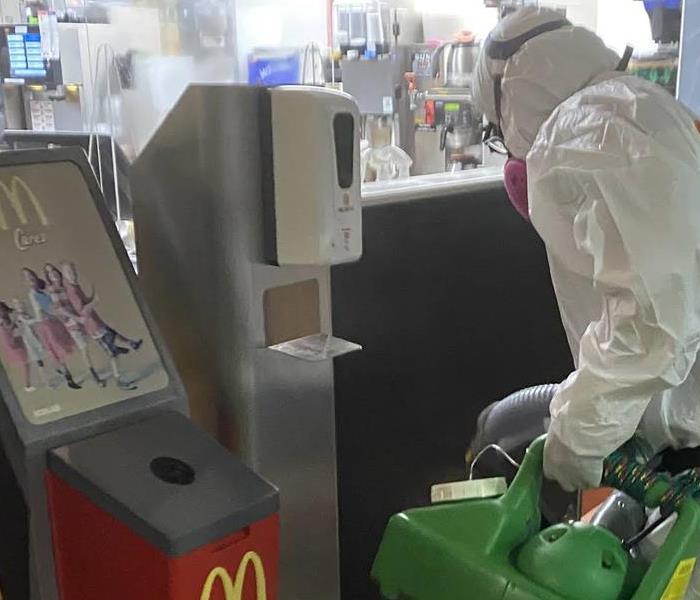 SERVPRO of East Honolulu has numerous services to offer to our local retail businesses. Being specialized in all kinds of cleaning and restorative methods; we clean any and all commercial properties like:
Small coffee shops
Chain Stores
Specialty Retailers
Malls
Department Stores
Supermarkets
Grocery Store
Commercial Properties take an innumerable amount of damage like water or fire loss, vandalism, smoke stains, regardless of the issue you need help quickly. And every hour that you are not open to the masses means an hour of lost revenue. We don't like that feeling and neither do you, SERVPRO of East Honolulu works hard to ensure you are up and running with our experienced technicians manpower through all jobs. These types of experience include:
Mold Removal
Odor Removal
Document and Record Recovery
Total Overseeing of Remediation and Restoration
Facilities Cleaning and Restoration
Inventory Documentation and Packing
Vandalism Cleanup
Equipment Restoration
Water Drying
You can trust the restoration process when you partner with SERVPRO of East Honolulu and consequently our technicians.
We will help your business get up and running. "Like it never even happened."
Call at any time for all kinds of emergencies at (808)395-9545, and email us with comments or questions at SERVPROehonolulu@aol.com