Bleach is Not a Solution to Mold
7/20/2021 (Permalink)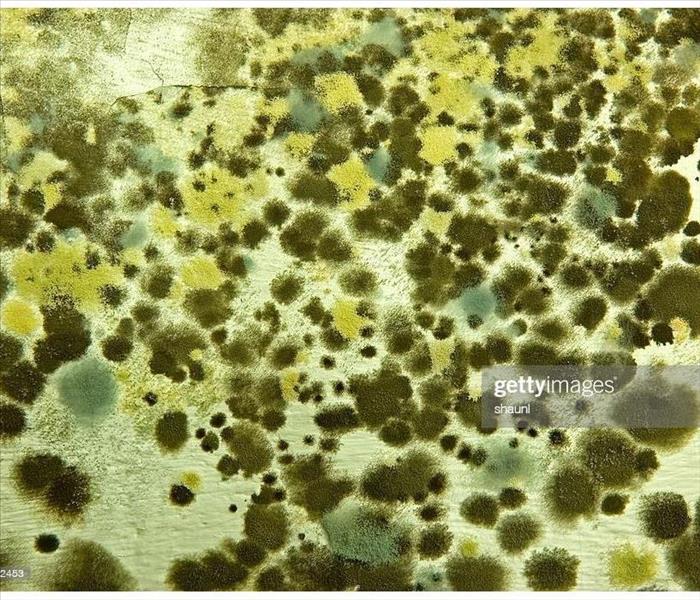 Bleach has previously been deemed kosher by numerous agencies and self-help gurus online but has recently been discovered to be a trigger to increased mold growth and an improper biocide- chemical solutions that kill organisms.
Occupational Safety and Health Administration (OSHA) and the Environmental Protection Agency (EPA) have stopped recommending bleach as a method for disinfecting mold surfaces.
Due to the innate properties of mold- a living organism and bleach- a chloric solution.
Bleach is a toxic cleaning solution, and to be frank is outdated. By the dozen there are more effective, EPA friendly, cleaning solutions available to the public and businesses alike.
There are affordable solutions that will not break your bank, for a safer clean and a less erosive finish. Bleach is water and chlorine, chlorine evaporates faster than water, the potency diminishes over time.
Justly so, bleach does not thoroughly clean porous materials. It evaporates too quickly before it reaches all parts of these surfaces: namely drywall and wood finishes.
Mold is a living organism, air-borne fungal spores! Unlike other microbial threats this one can adjust accordingly to its known dangers.
Mold spores do not die when there is no host present, they live on organic materials like moss on rocks. So drywall, wood furnishings, plants, mold clings to anything.
Unfortunately, mold does not deactivate or die until humidity is below 30%. Regardless of solutions being sprayed, since it is mostly found in the air, just a chemical solution will not solve your problem.
With bleach, mold can sense that this kills mold colonies. When this is registered to mold bordering where one sprays the solution, it triggers the mold to act defensively. To reproduce more mold at a significantly higher rate than pre-bleach.
Enabling itself to be more entrenched on porous surfaces and more crevices of your home. On materials like wood the mold will find itself deeper within the pores retreating from the surface. Although bleach disinfects the surface-level mold spores, this is only part of the picture.
SERVPRO of East Honolulu knows how to prevent the spread of mold spores, with EPA-friendly cleaners and a dehumidifier deactivating the spores in the space. Consequently vacuuming everything from ceiling to floor.
Call the professionals with any questions or mold concerns at (808) 395-9545