Tell-tale Signs of Water Damage in Your Basement
6/24/2021 (Permalink)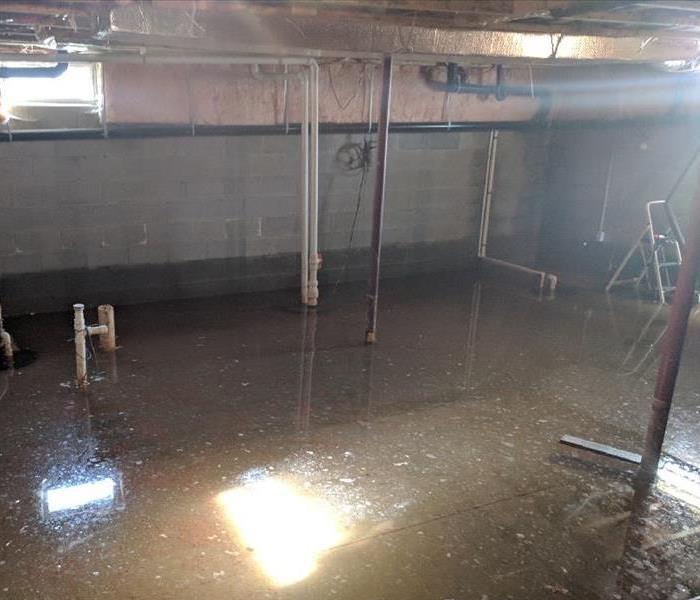 Here are some signs to prevent even greater water damage by being in tune with your commercial or residential building needs.
Many homeowners in the east Honolulu area have basements. These are an integral part of our homes and our Ohana, being used for many reasons such as storage or another room to hang out in.
Yet basements themselves are inherently a risk to water damage because they are dug into the ground, these risks become even greater when other parts of your home have water damage.
It is easier for water damage to occur at the basement level purely because of their placement within your home.
It may not be your first or second thought to look at your basement after water damage occurs in your home or office.
But it is important to do so because signifiers of water damage in your basement tend to go unnoticed until they are an even greater problem for residential owners and commercial owners alike.
Here are a few signs that your basement has water damage:
It is important to be aware of the tell-tale signs that you are experiencing water damage in your basement, although minute changes. These cataclysmically expound on each other until one is standing in a pool of category 3 water, from a pipe burst that went unnoticed for so long.
Cracking, Bubbling, or Flaking Wall Paint
Flaking, bubbling, and cracks are strong indicators that water is coming through your drywall or elsewhere. This can also happen in unfinished basement cinder block walls and regular painted walls. These paints whether it is waterproof or not show potential water leaks occurring.
Musky, dank odors occur from a culmination of bacteria growth from still water, incurring a sleuth of other issues such as mold development or air-borne toxins. One may have grown up with an understanding that the basement tends to naturally have such odors, be not mistaken this is an indication of more serious problems and should not be happening. This smell exclusively incurs due to the presence of mildew and/or mold in the area. Mold spores are microscopic and have the ability to stay inactive for years until a hint of moisture is in the air.
Cement, and other foundational materials are not meant to last a lifetime, and experience the wear and tear of life. Cracking can be normal, as cement expands and contracts with warmer and cooler weather. Or even the natural shifting of the Earth creates cracks within your home base. But cracks from the walls, or ceilings may indicate uneven pressure on the house. This pressure could be from water damage, or still water within your walls.
These indicators are major signs of water damage, but alas there is no need to panic. SERVPRO of East Honolulu knows how to assess the damage accordingly, our technicians using advanced technology and trade skills can curtail innovative solutions solving all problems. "Like it never even happened."
Call SERVPRO of East Honolulu at (808)-395-9545