What to Do if You Smell Natural Gas
8/5/2021 (Permalink)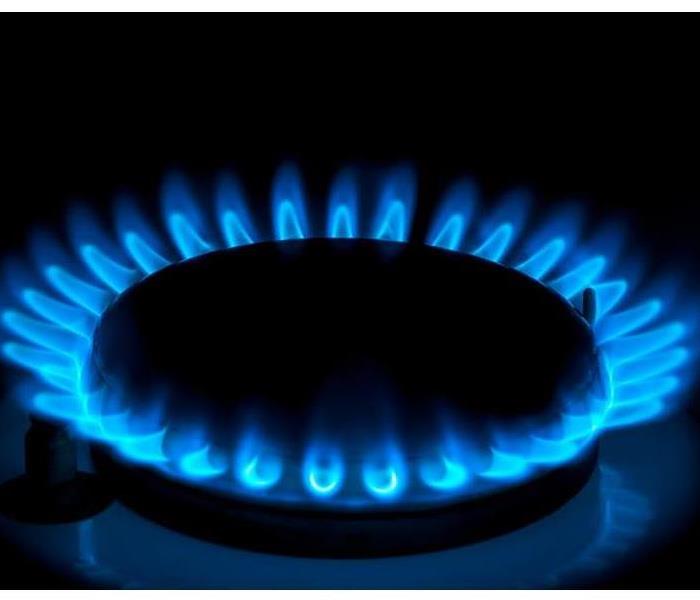 When natural gas leaks occur due to stoves or other appliances it is very important to make sure the problem is solved as quickly and smoothly as possible.
These leaks can't tend to create a huge fire hazard due to the extreme flammability of the gas. Once you smell the natural gas, which has an odor to be detected. These are three steps to once smelling the fumes, once done contact your local gas company and/or the fire department and keep a safe distance.
Keep the Lights and other Electrical Equipment Off
When searching for the source of a gas leak, it is very common for gas explosions to occur. Make sure to turn off and keep off all electrical appliances and lights to ensure that sparks do not generate. Use flashlights to find the gas leak and maneuver your way around the stove.
Finding the Source and Shutting Off the Gas
Occasionally burners on a gas stove or oven turn on and cause a buildup of natural gas within a home or property even if there is no leak. Make sure to continuously check the condition of connections of gas and gas lines leading to other appliances one might use. If a leak is present and or the source of the gas is not evident you can reduce the risk of a gas fire by simply turning off the valve on the gas meter.
Thoroughly Ventilate the area and Leave Immediately
Even if you turn off the gas valve or gas meter or have simply found the gas leak, the process of ventilation is a necessary step. High concentrations of natural gas can endanger your family and workers. While you are ventilating and airing out the gas it is important to make sure that everyone in the property leaves. That way no one breezes in the toxic fumes, ensuring that the problem is solved.
Here in East Honolulu, the local gas company is Hawaii gas. After notifying the authorities of a natural gas leak, it is important to contact a gas company in order to thoroughly fix the problem. Their number is (808) 535-5900. And if any accident happens which is beyond your control, SERVPRO of East Honolulu is here for any restoration and damage control issues. Our number is (808) 395-9545.