That Drip
11/6/2020 (Permalink)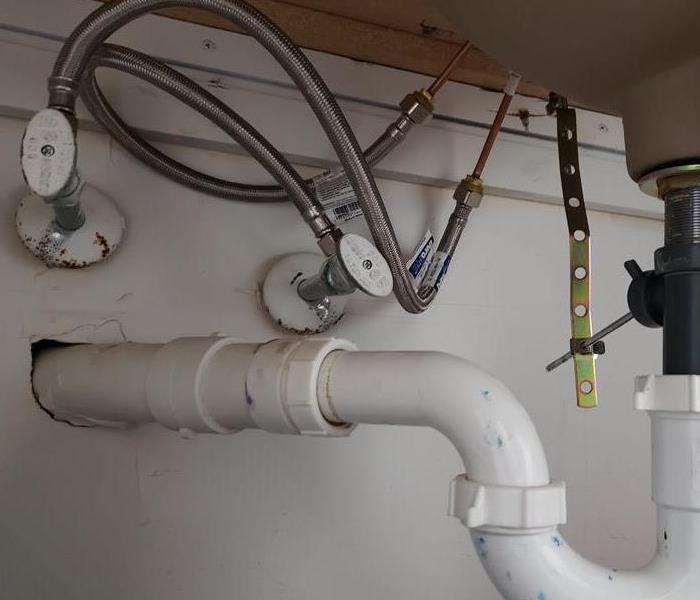 Make sure to check your everyday appliances for wear and tear to ensure that you don't need to call us anytime soon :)
Nowadays, one can hear "drip" as a modern convention to mean something like " gold chains" or "clout"- social power. No, here at SERVPRO of East Honolulu the "drip" has and will always be known as a bad idea, entailing water damage. Our "drips" can happen anywhere, subtle leaking from your toilet or any of your appliances using water.
Drips can happen from storms or natural causes, or the inefficacy of one's machines. Drips can be costly, and lead to most water damage cases we see today.
Look for water damage in the following appliances:
Behind the tub casing. The caulk that seals tubs slowly wears away through usage, leaving cracks for not just pests and mold to harbor but also water. This is one of the biggest reasons why mold is an issue in restrooms; the cause being water stagnancy from caulk holes.
At roof intersections. The seals around common roof intersections, exhaust fans, are also not made for surplus amounts of water. Water occasionally deposits at these intersections and once set will cause issues for homeowners and business owners alike.

Under a sink can often hide small drips, which can turn into big water damage aiding to mold.

Behind drywall. Drywall is made to hide the structure of the home, but it can also hide water damage to that structure—especially following floods or burst pipes elsewhere in the home.

At roof intersections. The seals around common roof intersections such as chimneys and exhaust fans are designed to keep out water but are not designed to last forever.

Inside an AC unit. The line that draining the condensation from an air conditioning unit can become backed up that sends water inside of the unit instead causing malfunctions.

Beneath appliances. Washing machines and dishwashers pump a large volume of water into and out of the house and can cause hidden leaks that lead to costly repairs if not thoroughly checked.

Behind exterior faucets. A house can easily hide a leak from an exterior faucet, which can occur when its bond to the water pipe malfunctions ending in water bursts.