Looking for the Right Things From a Storm Restoration Company | SERVPRO® of East Honolulu
9/1/2020 (Permalink)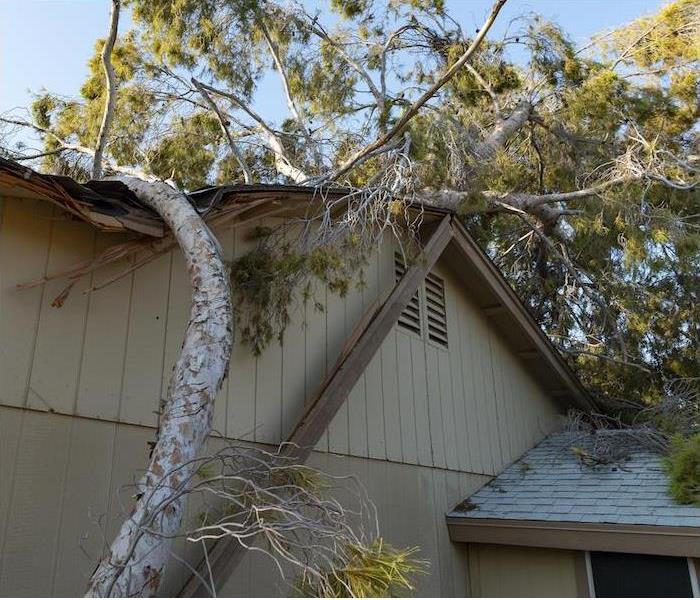 When you have damage from a storm to your home or commercial building, you can always depend on us to handle it. Call us today 808-395-9545
Experiencing a severe weather event is never an enjoyable thing, especially if your property is damaged in the process. Storm damage is becoming more common and more severe as time progresses, so we always advocate for people to think through what they will do before they find themselves needing restoration right away.
One of the most important aspects of the entire process is choosing the right company to handle your storm damage restoration. You will have many options after there is a major storm in the area, but picking correctly can significantly reduce your stress throughout the entire process and ensure your damage is properly handled.
What Should I Look for in a Storm Restoration Company?

What is their local and national reputation? When a storm moves through the area, so do many unscrupulous companies looking to take advantage of those affected. Scams after storms are extremely common, so it is best to make sure you are choosing a well-reputed company to handle your work. Checking that your company is both well-renowned in Honolulu and on a national level is advised.

How do they handle a surge in demand? When a major weather event strikes, the requests for restoration can easily overwhelm companies that are not built to handle the sudden influx of business. With us, however, you can be certain you will receive the same quick service regardless of the size of the disaster. Our national SERVPRO® partners can always provide more equipment and technicians when needed, so we will do a superb job after storms of any size.

When can I call them to report my damage? There is no schedule that severe weather abides by, so picking a company that adheres to strict office hours may not provide you with the best possible service. Thanks to our 24⁄7 emergency line, you can call us any time you experience damage so you can be certain we are working on it no matter what time of day a storm rolls through.

When you have damage from a storm to your home or commercial building, you can always depend on us to handle it. Contact us at any hour to see our exceptional service in action.