The Dangers of Flood Water
11/15/2020 (Permalink)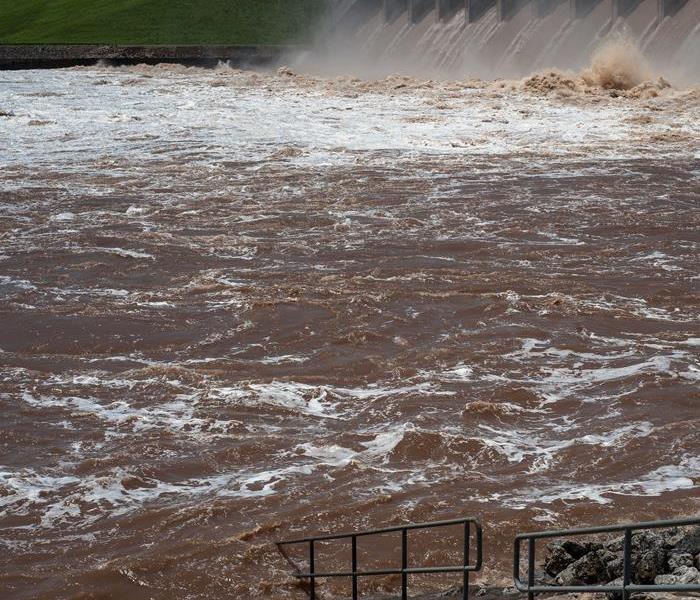 Nature can be unforgiving at times, and when it is, we at SERVPRO of East Honolulu are here to help. We have seen all types of water damage, yet one of the worst types is due to storm damage.
There are a variation of types of water categories in regards to the cleanliness of the water/source. Flood water can be a category 3 which is the worst category. Meaning that it can possess extremely dirty water and harmful foreign objects including but not limited to blood borne pathogens or other diseases.
Here are some commonalities in most flood waters that have been in some we dealt with:
- human and livestock waste
- household, industrial, or medical waste
- ash waste that can contain toxic chemicals
- objects such as debris, or metal
- wild or stray animals
These type of containment can create a foul odor, and are extremely dangerous if not instantly dealt with. Due to the high chance of harmful bacteria inside flood water, letting it stand still without cleaning it can cause an increase of bacteria. This type of bacteria can be harmful and cause adverse side effects.
Make sure that you stay away from the flood water, whether you have to drive through it or it is in your home. You never know what is in flood water as there can also be electrical or chemical problems inside of the water as well.
Some types of flood water can cause health issues if one is exposed to it like,
- wound infections
- skin rash
- tetanus
- stomach problems
If you are touching/ cleaning up flood water, first call professionals like us. Here at SERVPRO of East Honolulu we have an able and equipped team that is frequently tested in case of exposure to health issues and can clean up any natural disaster.
But if you do come into contact with flood water make sure,
- you wash the area that has been touched with soap and CLEAN water. Soap is a tame basic solution which if used correctly can be very effective. That is, by washing for at least 45 seconds. Since soap attracts dirt-like particles the longer you clean the area the safer you're skin becomes.
- if there are wounds or punctures that occurred because of the flood water immediately seek medical attention. No one has any idea what type of concoction that can be within the flood water, and due to the increased risk of illness inside the water. It is best to seek medical emergency as soon as you feel like you have been injured.
- If you are trying to restore your soft goods and materials, make sure that you used an increased amount of laundry detergent, hot water, and a slight amount of bleach. Wash these items more than once, again flood water can be extremely gross.
-prevent wounds and injuries by not attempting to go into the water if you can not see the bottom of the floor. That means there are so many contaminates in the water that you can't see your floor. This is dangerous, you have no idea where you're stepping or what lurks underneath the water. There could be a chance of foreign objects that are harmful and pointy, because of the hindrance of the contaminants in the water you will not know.
If you have any questions, refer to the CDC guidelines and health cautions of flood water. As always we only wish the best for our community in all regards but especially in health and safety. If you or a loved one are experiencing flood water issues please call us at
(808) 395-9545