An Assessment of Your Business' Disaster Preparedness
4/9/2020 (Permalink)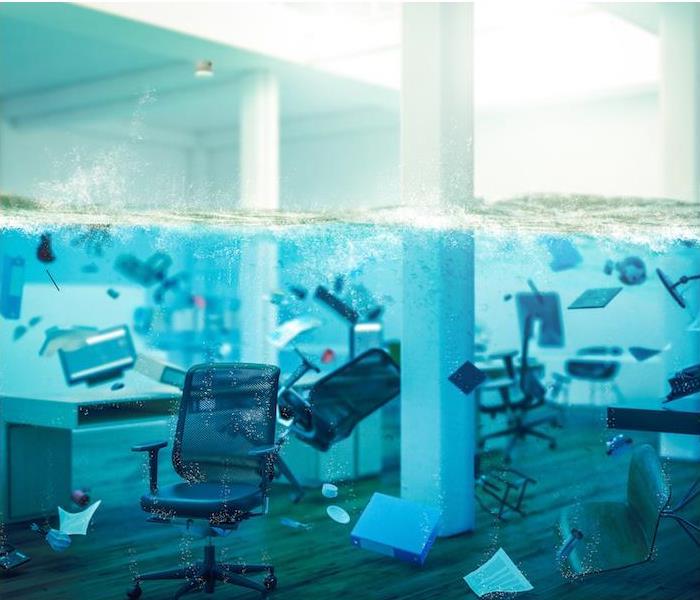 If your business has been impacted by a disaster, you can contact us 24/7 for guidance on how to begin the commercial restoration process.
There is a lot of risk management that business owners must be responsible for, especially when considering the risk that natural disasters and emergencies pose. While it can be an intimidating thing to consider, assessing how prepared you are will allow you to determine where there are gaps in your knowledge that you can fill in, ensuring you are both protecting your investment and keeping yourself safe from disaster-related harm.
Understanding how the pieces of preparedness work together to help you recover faster provides a great foundation for preparedness. Understanding your insurance coverage, your emergency planning and your restoration considerations from the get-go will help you have valuable peace of mind.
Your Commercial Insurance Coverage

No two commercial insurance policies are created equal, but many of them are surprisingly lacking in coverage when it comes to disaster scenarios. Many business owners choose to add flood insurance to their policy, but it may be wise to consider other extras such as umbrella coverage and interruption insurance to be sure you are totally covered from whatever damage-related expenses you are faced with.

Your Emergency Plan and Supply Kit

Having a plan in place in case of an emergency is vital for the safety of you and your staff. Whether the issue is sudden, severe weather or something else such as a burst pipe, it is likely that you will only have a short span of time to react. Planning ahead for a variety of scenarios, such as if evacuation orders are given or if you must stay put and subsist off an office emergency kit will make sure you are prepared for a variety of scenarios.

Your Plan for Restoration and Recovery

Having to pause operations due to disaster-related damages can be devastating for a business, which is why reopening quickly is the main focus for most business owners. You can speed up this process by picking a commercial restoration company in advance and knowing how to apply for recovery loans from the Small Business Administration. This will allow you to make the call as soon as restoration can be started and receive low-interest funding right away.