The Importance of Fire Preparedness as a Business Owner | SERVPRO® of East Honolulu
2/17/2020 (Permalink)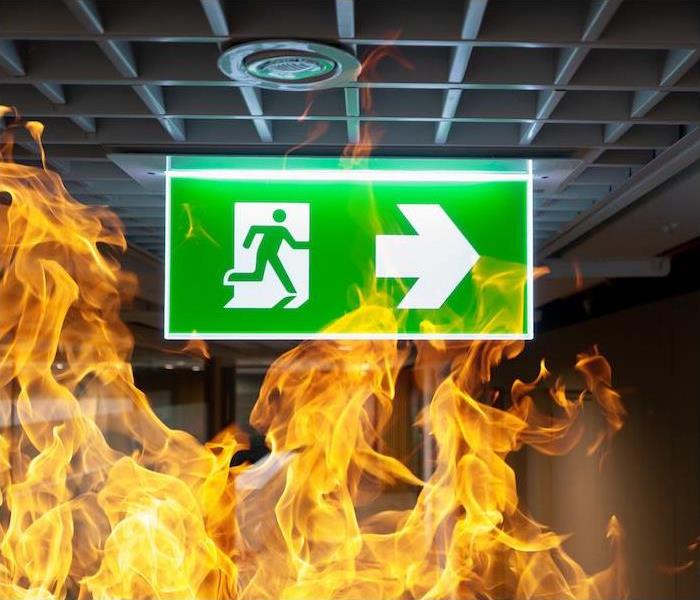 If your business has experienced a fire, we're here 24/7 to respond and begin restoration. Call us 808-395-9545 today to learn how we can help you
For those who own their own businesses, you are likely well aware of the industry risks you face. However, there are other risks, too—namely, emergencies such as fires—that should be prepared for in order to keep your investment and staff safe. Planning ahead can not only decrease your liability, but it can also dramatically reduce the recovery time required to reopen your business' doors.
Because business owners are busy, we have put together some of the top tips for increasing fire preparedness in the workplace in one convenient spot for your reference. By doing a little bit of planning on the front end, you can experience less stress should you find yourself dealing with a fire in the future.
A Reference Guide for Business Fire Preparedness Tips

Follow code guidelines and inspection schedules. Making sure your business adheres to codes put in place by the National Fire Protection Association is the first step to fire preparedness. Your local fire department can help you make sure everything is up to standard and set up a schedule for inspecting equipment and alarms to ensure operation.

Identify your specific risks. There are many things that could lead to a sudden fire, but you should also identify risks that are specific to your line of work. Restaurant cooking equipment, heavy machinery and even a high number of electronics can all impact your fire risk, so doing a custom assessment to determine where your business may be vulnerable is wise.

Create (and practice) a fire evacuation plan. Having prepared employees greatly reduces the chance that panic will ensue if a fire begins. Make sure to designate multiple exits out of the building and rehearse escape routes with staff regularly to help everyone stay calm in a real-life scenario.

Have regular fire safety seminars with staff. You should draft a fire safety tip list for your business, make sure all of your employees have access to it and schedule group training on it frequently. Go over cooking safety, fire extinguisher use and any other relevant tips so everyone is aware of their role in the fire safety process.