What To Do If a Pipe Bursts or a Flood Happens in Your Home
1/25/2017 (Permalink)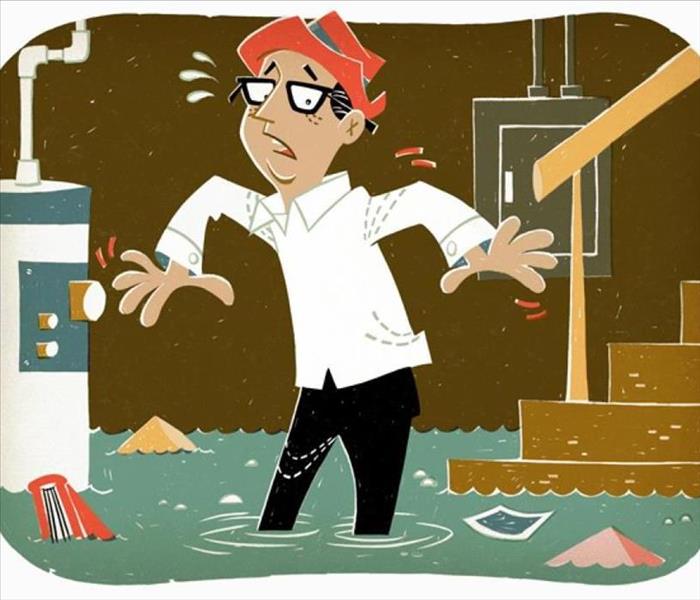 A flooded basement is not the best way to get that indoor swimming pool you've dreamed about. Burst water heaters cause a lot of damage because the tank will constantly try to refill.
With busted pipes, shut off the water immediately and repair the pipes. Remove water-damaged furniture and personal items to dry and salvage. Use a sump pump, wet-dry vacuum, dehumidifier and fans to drain the water and dry out the basement. Remove damaged sections of wall coverings (drywall, paneling) and insulation, and be sure to dry and ventilate wall cavities to limit mold and mildew growth. Track down the source if it's not busted pipes. You may need to excavate around the basement and apply a barrier to the exterior walls to prevent water from leaching through.

Contact your insurance company. Your water heater won't be covered (it may be under warranty, however), but any damaged items may be.

Sounds like a nightmare, so be sure to call SERVPRO OF EAST HONOLULU to reduce your stress and restore your home. Our goal is Working to make it "Like it never even happened."