Be Sure Your Staff Knows What to Do in Case of a Fire | SERVPRO® of East Honolulu
6/19/2020 (Permalink)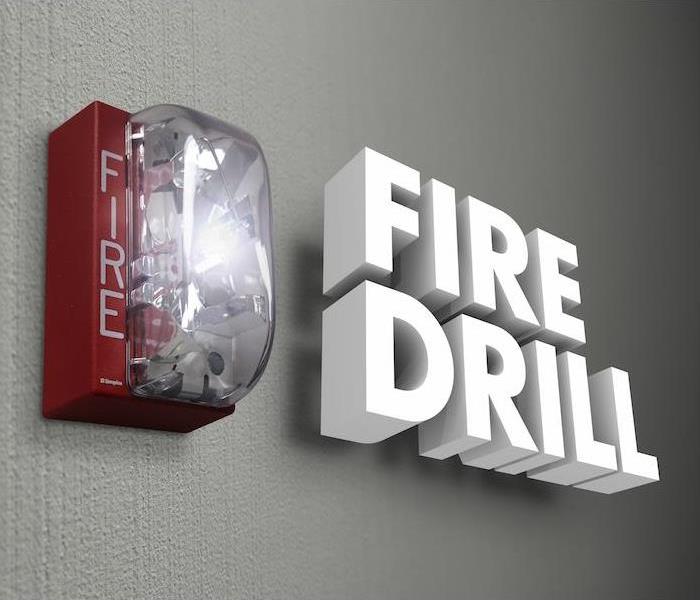 We specialize in commercial fire restoration and will be here for you at any hour—contact us today 808-395-9545.
Making boosts to your business' safety efforts is a great way to ensure you are not surprised by any emergencies and that you are keeping your staff as safe as possible. Fires at businesses happen quite frequently, so anything you can do to plan ahead and reduce your risk is wise.
Being able to get your staff evacuated quickly from a fire is the most important component to plan for so you can be certain you are doing your best to keep everyone safe. Having a plan in place for fire drills is a great way to ensure everyone knows exactly how to react if one starts.
Have a Plan in Place for Workplace Fire Drills
Consult with your local fire officials. Fire officials are an amazing resource when it comes to planning out your fire safety efforts, so definitely get in touch with them and gain their insight into your fire drill strategy. They can often come by and help you identify evacuation routes and other special considerations that might impact your fire drills.
Communicate and mark fire evacuation routes. After mapping out your fire drills, mark them clearly so that they are easy to identify even in a stressful situation. Inform your staff of your fire safety plans, and let them know when and what to expect from your upcoming exercise so they can be prepared.
Have fire drills frequently. The main goal of a fire drill is to help everyone understand exactly what to do and go through the motions so that they are prepared in case a real fire starts. Frequently go through the processes with your staff and host drills at least once each quarter so everyone has a chance to rehearse.
Run different fire scenarios. There are a number of places that a fire could start—the office kitchen is the most likely place, but electrical malfunctions or other incidents could lead to a fire in other areas of the building. Make sure you plan for different scenarios and alter your drills each time so that everyone can prepare for the most amount of situations possible.
If your business has experienced fire damage, you can count on us. We specialize in commercial fire restoration and will be here for you at any hour—contact us today.