Reasons Why Your Pipes Burst
6/30/2020 (Permalink)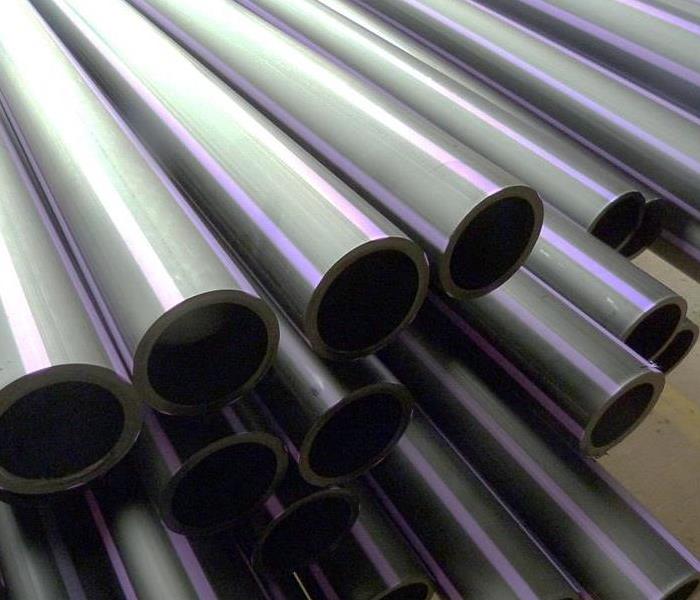 Our team of SERVPRO of East Honolulu have seen multiple types of problems that cause pipes to burst. Here are so reasons as to why your pipes burst, but don't worry! We are on call 24/7 for your convenience and safety.
- tree root encroachment
If you have trees growing near your house it could be a problem later on for your water pipes. Over time tree roots continue to grow and reach out. Sometimes this can cause issues to your foundation and pipes. Most pipes are not strong enough to withstand the pressure and power of strong tree roots.
-corrosion
Over the years, especially with steel, your pipes undergo a lot of water damage due to heavy usages. Copper and plastic pipes can stop this water corrosion, but for those pipes that aren't can burst from this type of damage. This starts by simple corrosion which in turn makes the pipes narrower and narrower until the pressure of the water is greater than that of the pipes. This in turn causes pipes to burst.
-soil shifting
When one is doing construction work near a water pipe this can cause the soil to shift. When one displaces the soil that the pipe rests on this causes strain on the pipe. Also putting strenuous amounts of soil on top of the pipe can cause a strain, the pressure of the water with the addition of the soil may cause your pipes to burst.
-high water pressure
When a water pipe exceeds a certain degree of pressure it can cause a pipe to burst. Make sure you know what type of pipe you have and that the pressure is at the appropriate setting to not have bursting pipes.
-clogs
There are many reasons to have clogs in your water pipes; this can be bathroom products, food, oil buildup, hair... etc. When there is a clog there is a buildup of pressure within the pipe. This can cause an extreme strain on the pipe that it can't withstand therefore cracking. The pressure will be too great and in return the pipe bursts. So make sure you are aware of what you are throwing down your drains.
-rusty pipes
The best pipes for the lack of corrosion are plastic and copper pipes, which can withstand water corrosion. When metal pipes are not frequently replaced the rust growth can cause pipes to burst.