Prioritizing Your Safety Following a Flood
4/11/2020 (Permalink)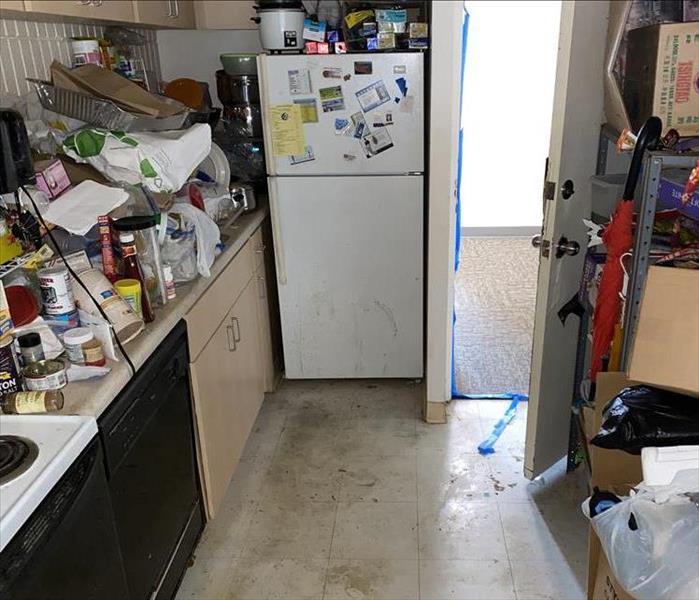 If your home has been damaged in a flood, we are here for you 24/7. Call us to receive a quick response and set the restoration process in motion
Having your household damaged during a flood can be a frightening experience, and for many homeowners, one that makes them want to take action immediately.
While dealing with flood damage quickly is generally advised, it is only best practice if it is safe to do so. There are many dangers afoot after a flood comes through an area, and it is important to prioritize your own safety as you work to recover.
Ways That You Can Prioritize Your Safety Following a Flood

Avoid further safety hazards. It is understandable that homeowners will be ready to return home as quickly as possible to start handling the damage, but it is vital to wait for emergency officials to declare it safe to do so.. Floodwaters can allow many dangers to lurk out of sight, including contaminants and electrical hazards that officials will need to address before residents can return.

Air out the home. If all the severe weather has dissipated from the area, opening your doors and windows can help your home air out following a flood. While mold will begin to grow rapidly after water damage is introduced to the home, introducing air flow can stunt its growth and prevent further issues from arising. If the floodwaters have been trapped in the home for several days without airflow, it may be wise to open windows and return later to begin the cleanup to avoid breathing in any dangerous fumes.

Document the damages. It is a common reaction to walk in and begin cleaning up your household right away, but it is always advised to take thorough photographs before you do so. Flood coverage is generally an extra policy that homeowners must purchase, but even if you do not have coverage, there may be a possibility that you can file for some of the damages in the aftermath with evidence.

Contact your restoration and insurance companies right away. Getting in touch with relevant parties after a flood can expedite the recovery process dramatically. Contacting your insurance will help you determine if you are eligible to file a claim for any of the damages, and getting in touch with your restoration company will allow your recovery process to begin in earnest. The longer water damage is untreated, the worse it can become, so acting quickly is imperative.