Hard wood floor drying mat system
6/1/2017 (Permalink)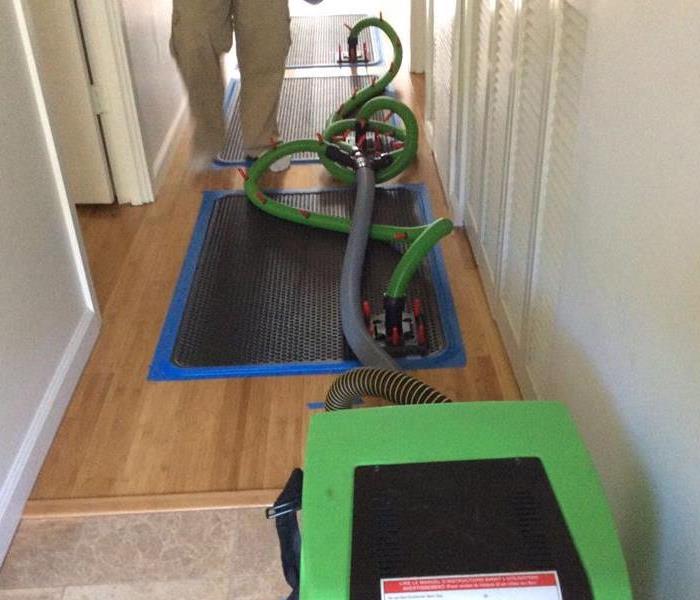 SERVPRO OF EAST HONOLULU using the drying mat system to save the hard wood floor of a high rise Waikiki condominium
On top of the regular drying units SERVPRO OF EAST HONOLULU is readily equipped with, we also provide hardwood floor mat drying system. This is the most efficient way to extract water vapor from hard wood floors. With just a single hose connection to each mat, you can cover large areas with just a single recovery unit.

The drying floor mat system draw out trapped water vapor from your hardwood floors; not meant to be used on laminate flooring. The gasket sides of each mat create a powerful seal for the greatest possible suction. Each mat is made from strong PVC plastic and must be cleaned with hot water and soap after each use to avoid cross contamination between jobs.

GOT HARDWOOD FLOORING? SUFFERING FROM WATER DAMAGE? NEED SAVING? CALL SERVPRO OF EAST HONOLULU 808-395-9545, we are here 24/7 Working to make it "Like it never even happened."